Level Transfer Appeal - SCS/WCN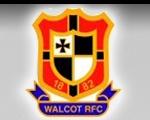 We have been advised that Walcot RFC have exercised their right to appeal to the RFU over the South West's decision to level transfer them from Southern Counties South to Western Counties North. The appeal will be heard at a hearing in London in early June.
The system of level transfers exists to remove what used to be known as the "cascade effect". With leagues based on geography clubs finishing perhaps fourth or fifth from bottom used to find themselves relegated because teams moving down from a higher league had all fed into their leg of the pyramid. Where an imbalance occurs now if no volunteers can be found to move and, subject to certain other conditions in the regulatrions, the club with the lowest travelling distances is transferred.
Depending on the result of the appeal the fixture lists for both leagues may have to be revised. If that occurs it is planned that only fixtures involving Walcot and any other club the RFU directs to move will be affected. Clubs' games against other teams in those leagues are not planned to be changed.