Keep warm...and keep in touch!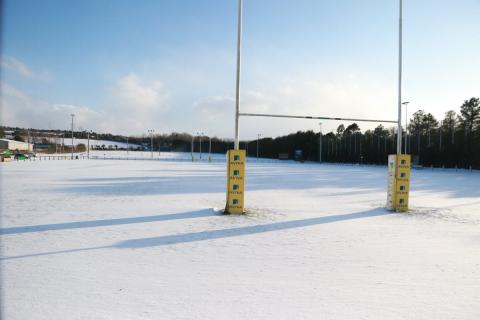 The South West is facing the very real possibility that large parts of the league programme will be lost this weekend due to the weather.
While we are obviously keen that any matches which can go ahead do so, we need to be realistic.   Please keep in touch with your opponents and organise pitch inspections sufficiently early to avoid unnecessary travel for both teams and supporters.
Remember the guidelines regarding coping with bad weather.
If your game is called off PLEASE remember to let the Results Office know as soon as possible - don't assume they will know it is off as conditions can and do vary across the area.
You can text your postponment to 07797 800 102 or by telephone to 01822 678 007.
We will aim to have details of the re-arranged dates for postponed games on this website and the fixture section of englandrugby.com over the weekend but many games will be on either 17th March or Easter Saturday 31st March (except where clubs (in the smaller leagues) have applied eight weeks in advance for a free weekend).
01 Mar 18