Cheltenham North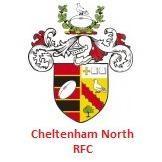 Cheltenham North have successfully applied to return to the South West Leagues from the start of Season 2016-2017.
In accordance with the South West's policy of giving a full season's notice, we are writing to inform you that an extra relegation may be required at some, or all, levels from Level 7 down, at the end of the 2015/16 season.
Cheltenham North currently play at Level 8 in the Midlands. Subsequently, ,they will come across to Level 8 into the South West, should they not finish in a promotion or relegation position at the end of this season
However, should they achieve promotion in 2015/16, they will play at Level 7 or, if they are relegated, they will come in at Level 9.
It is not possible at this stage to be more specific.
19 Aug 15