South West Competitions Committee's longest serving chairman stands down
Nigel "Bert" Barber has stood down as chairman of the South West Competitions Committee after 15 years at the helm.
Work commitments away from rugby have prompted the decision but he will remain on the committee as the League Secretary for South West Premier - the SW's top league.
He is replaced by Dave McAteer from Berkshire, who becomes only the fourth person to hold the job since the committee was founded in 1987.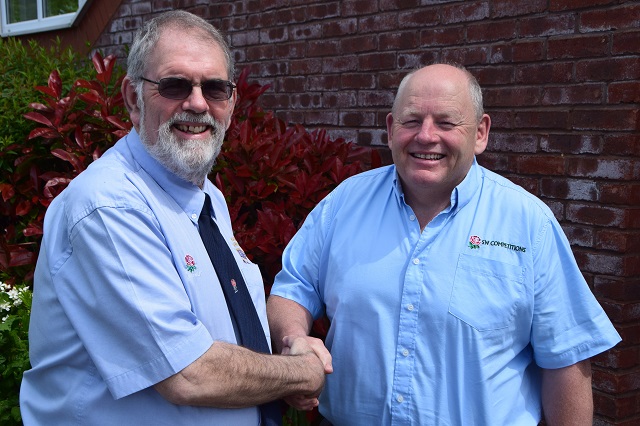 Bert Barber and Dave McAteer
Denis Preece from Cornwall was elected the new deputy chairman
14 May 18